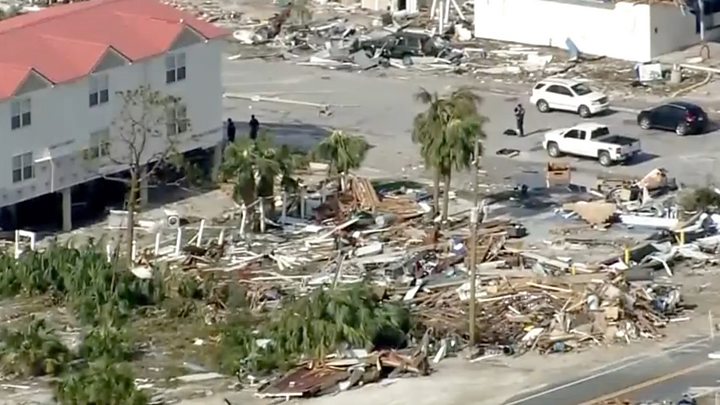 Dozens of people remain missing in coastal areas of north-west Florida devastated by Hurricane Michael last week, officials say.
Recovery teams with dogs and heavy equipment are due to scour destroyed buildings in Mexico Beach and Panama City in the search for more victims.
At least 18 deaths are confirmed so far across four states and the death toll is expected to rise.
President Donald Trump will visit the storm-hit region later on Monday.
He and First Lady Melania Trump will fly to Florida and are also expected to visit southern Georgia.
Many places are still without power and rescue efforts have been hampered by fallen trees and other debris blocking roads.
There are also shortages of food and water.
What is the latest death toll?
So far at least nine people are confirmed dead in Florida, five in Virginia, three in North Carolina and one in Georgia.
On Sunday, officials in Florida confirmed that another body had been recovered in Mexico Beach.
City Mayor Al Cathey told ABC news on Sunday that 46 people remained missing or unaccounted for.
Interactive

See impact of Hurricane Michael in Mexico Beach

After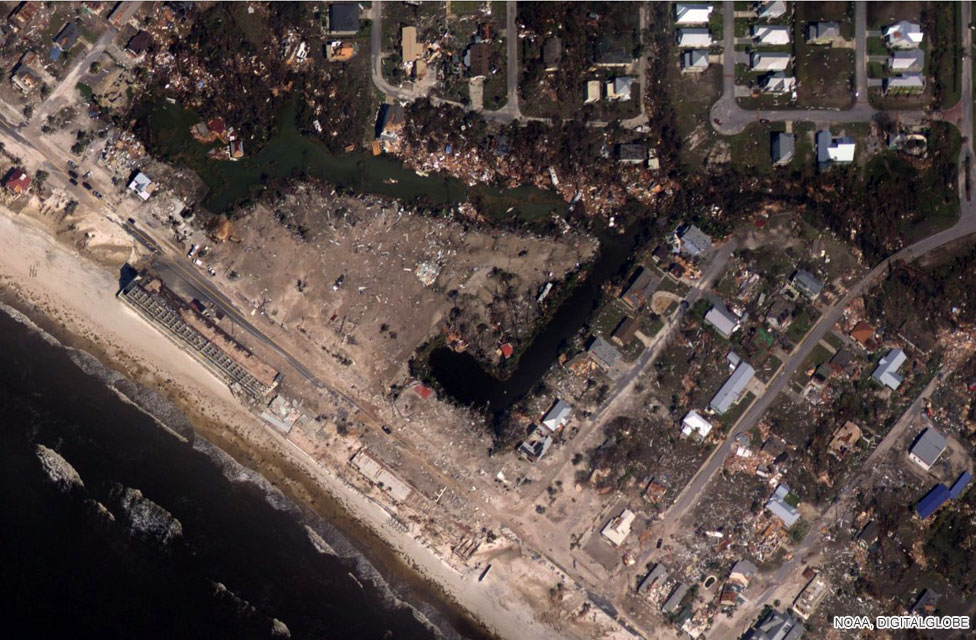 Before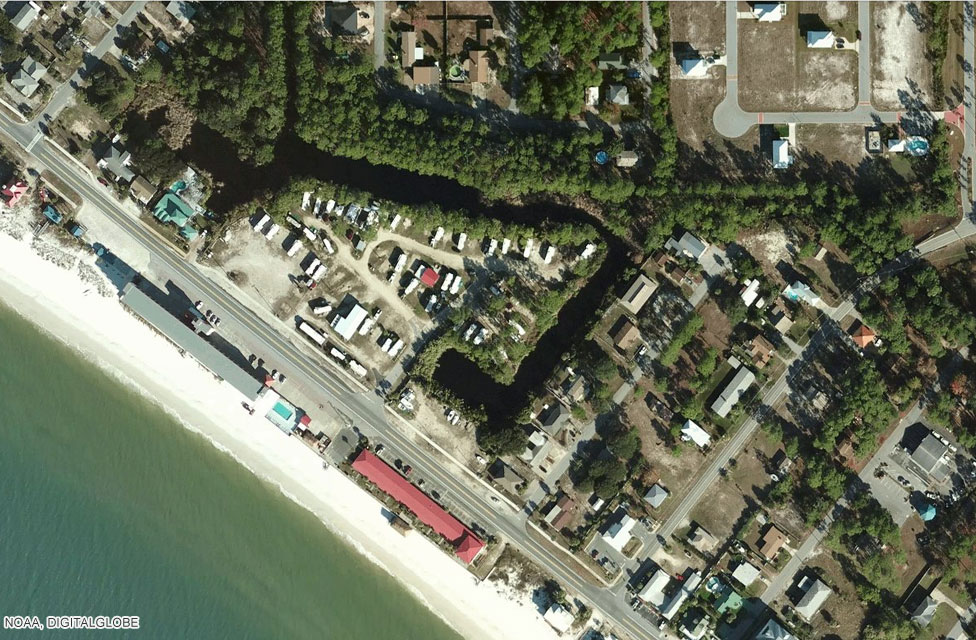 The head of the Federal Emergency Management Agency (Fema), Brock Long, warned that the death toll could rise.
"I hope we don't see it climb dramatically but I have reasons to believe we still haven't got into some of the hardest-hit areas," he said.
Mexico Beach had been under a mandatory evacuation order but it is believed at least 285 people among a population of 1,000 had stayed behind to ride out the storm.
Accounting for those missing has been made more difficult by damaged mobile phone coverage in many areas.
Florida Governor Rick Scott described Mexico Beach as looking like "a war zone". He said more than 1,700 rescue workers had been deployed.
How bad was the storm?
Hurricane Michael was one of the most powerful storms ever recorded in the US and struck on Wednesday with 155mph (250km/h) winds.
It came ashore on Florida's Gulf Coast and moved up the US east coast leaving a trail of destruction in its wake.
A state of emergency was declared in Florida and on Sunday a similar declaration was made in Georgia.
How is the recovery going?
Many people who fled to shelters further inland when the hurricane hit have been heading home.
However, Governor Scott has warned local authorities that they may find their homes have been destroyed and so will need emergency accommodation locally.
Several hospitals were damaged by Michael, including three in Panama City alone, and Florida is planning to set up a long-term field hospital in the north-west, the Miami Herald reports.
Panama City fire chief Alex Baird said electricity and phone services were gradually being restored but warned that a full recovery could take weeks.